Exhibition(s) :
Holiday Party
, Group Exhibition, Kingsway Art Gallery : December 15, 2018 Burnaby, BC
Peeling Back
, Solo Exhibition, Fourth Floor : November 15 - 26, 2018 Vancouver, BC
.
Layers*, 2017 - Ongoing
Mixed Media* Collaged* onto Canvas
40 x 30 Inches, Each
.
Here are a few images from "Peeling Back:"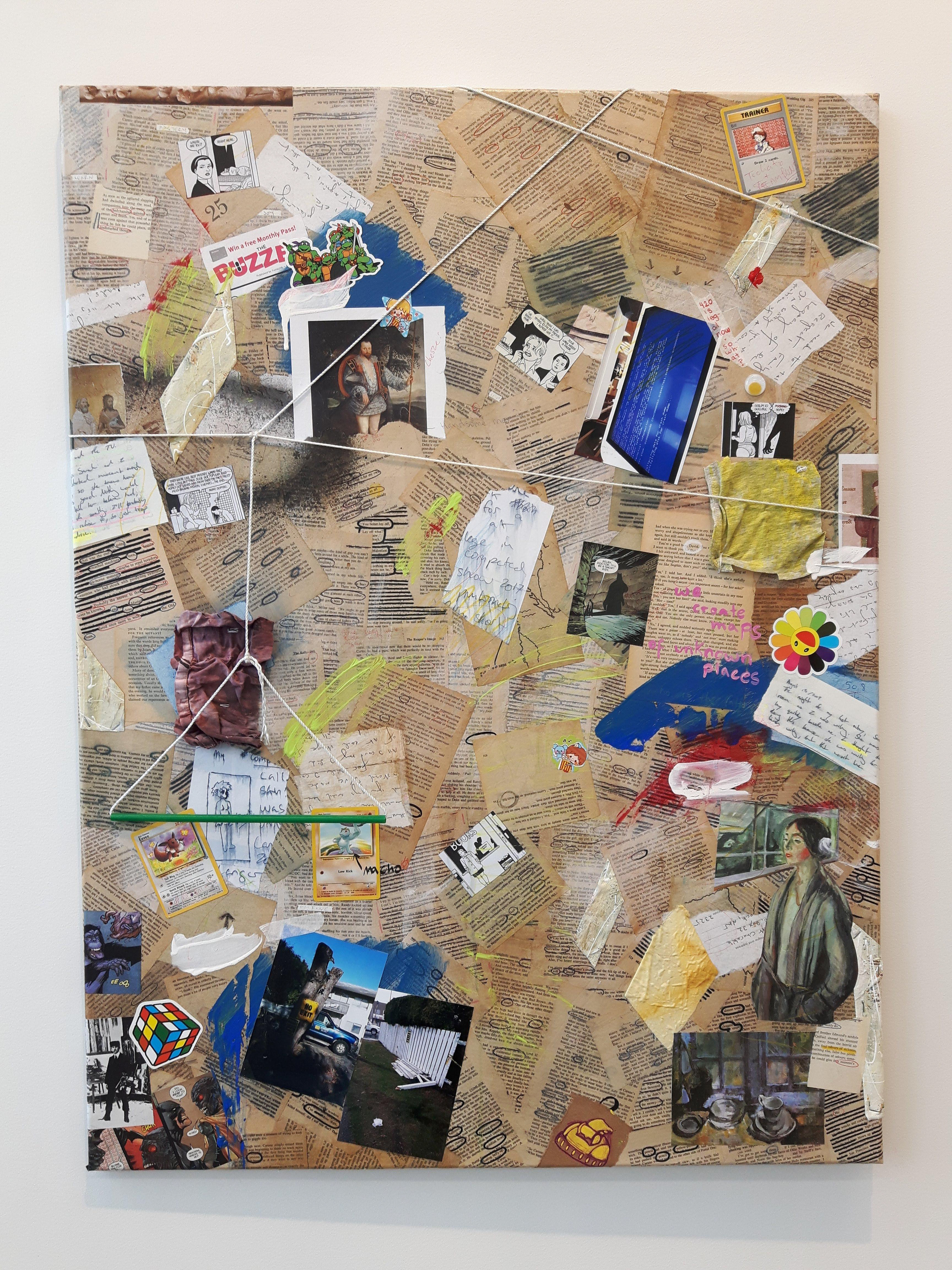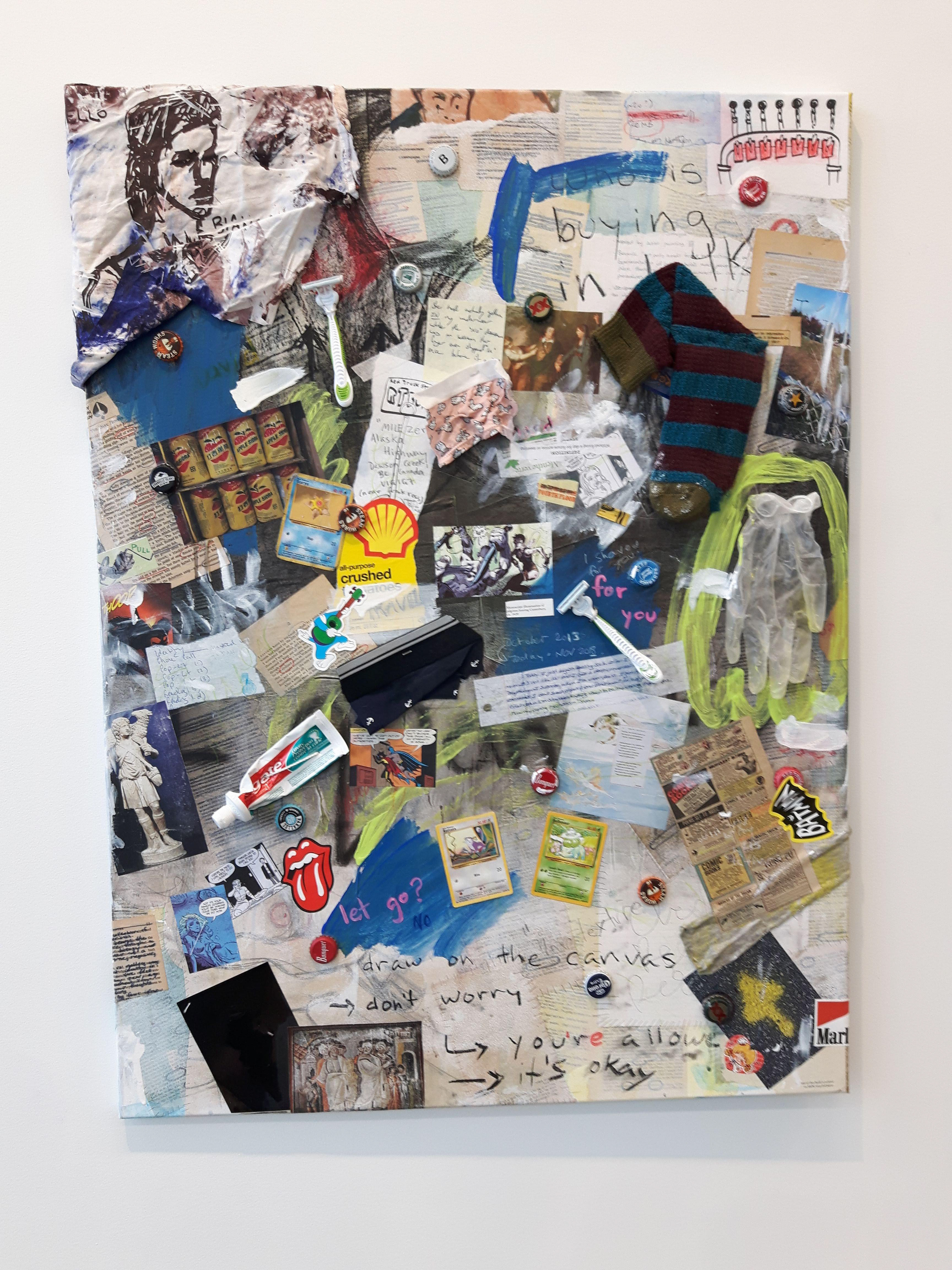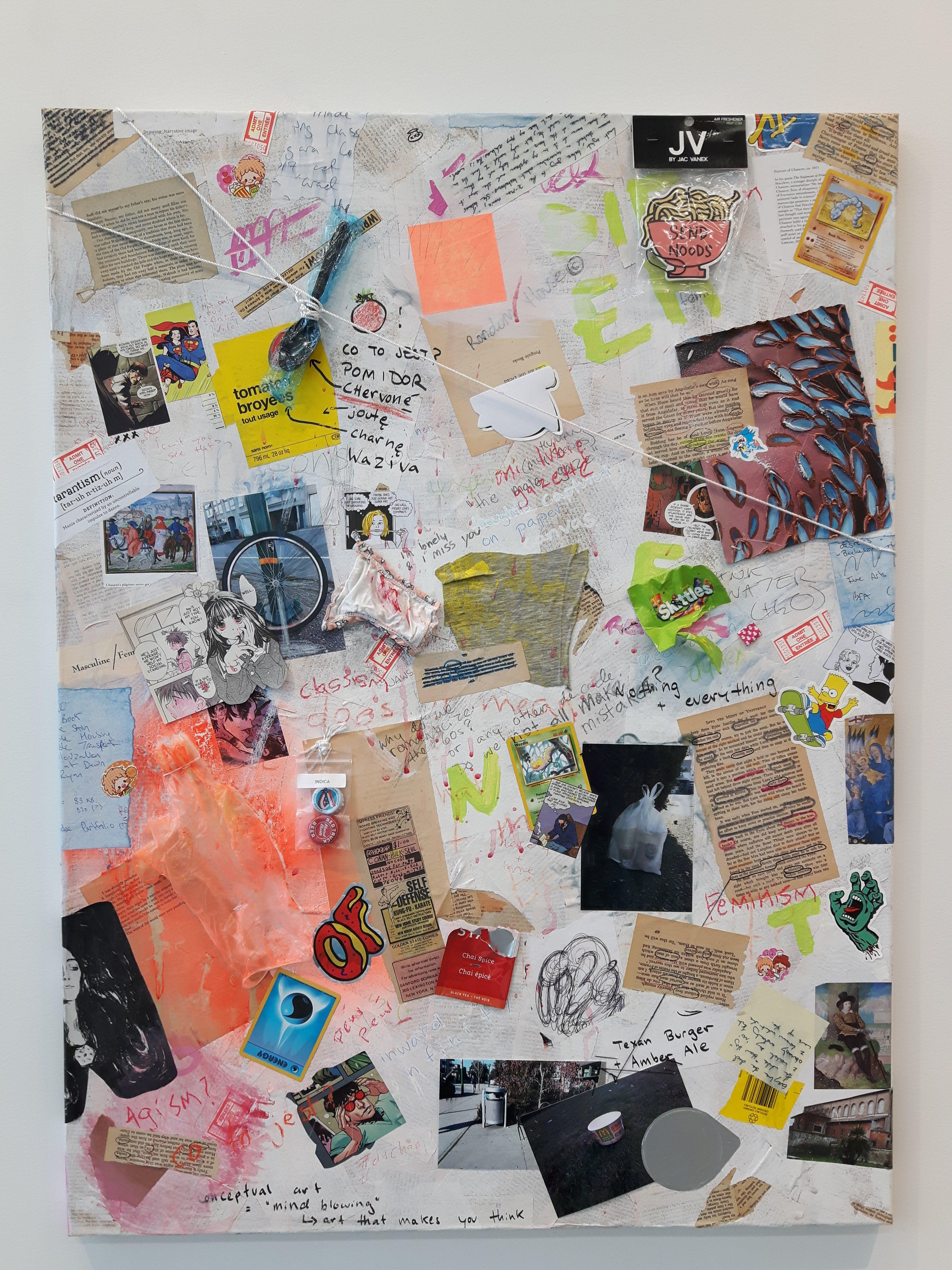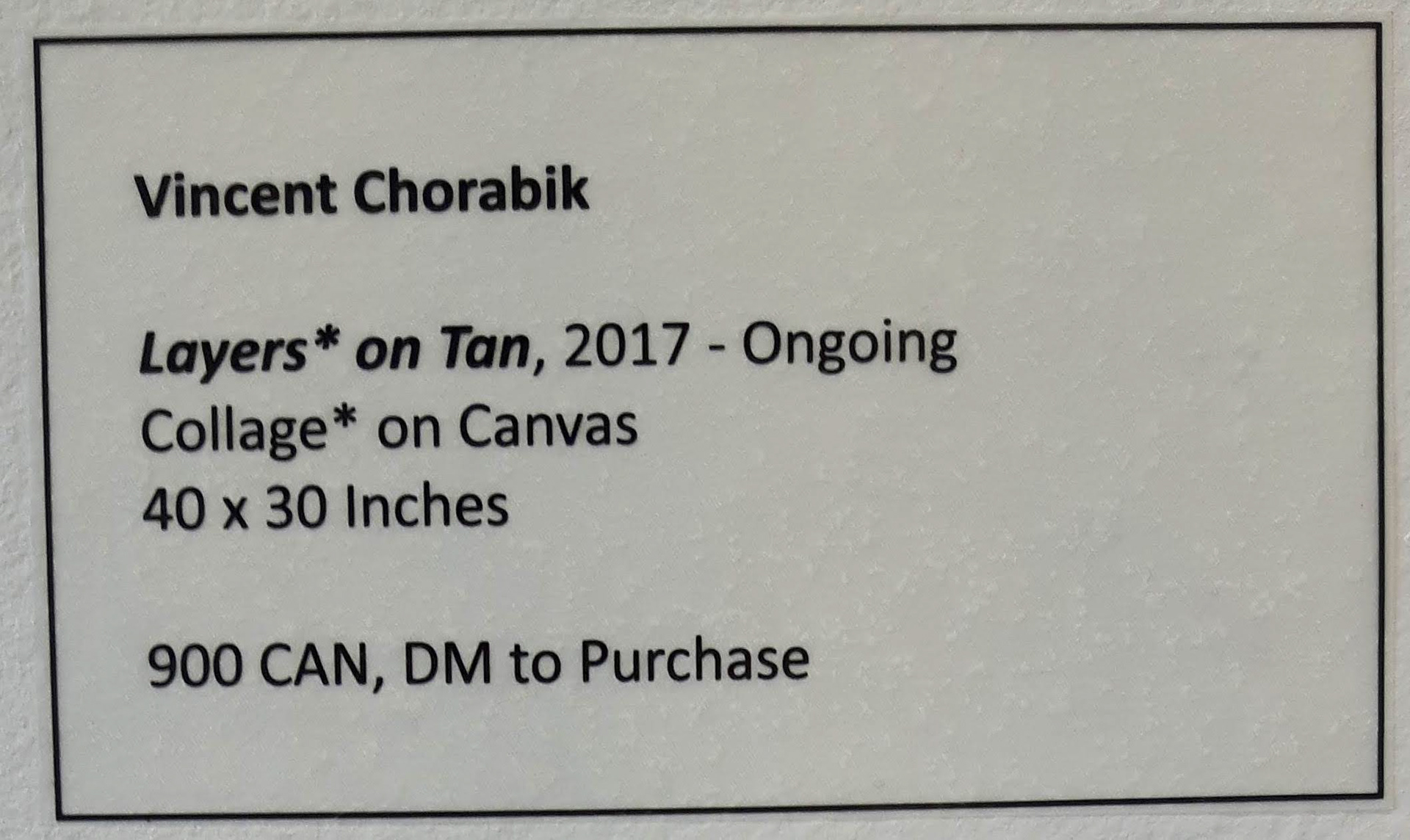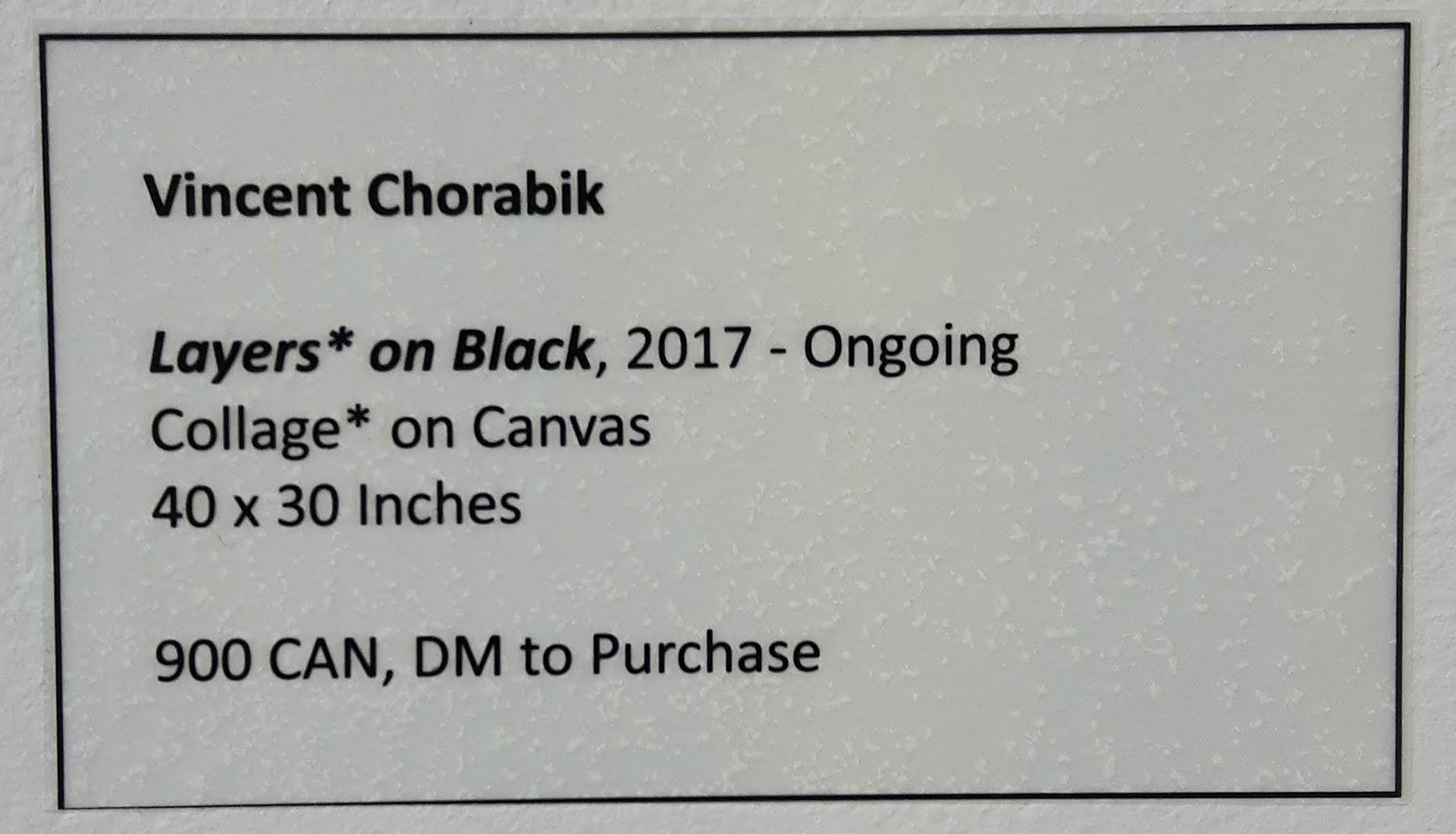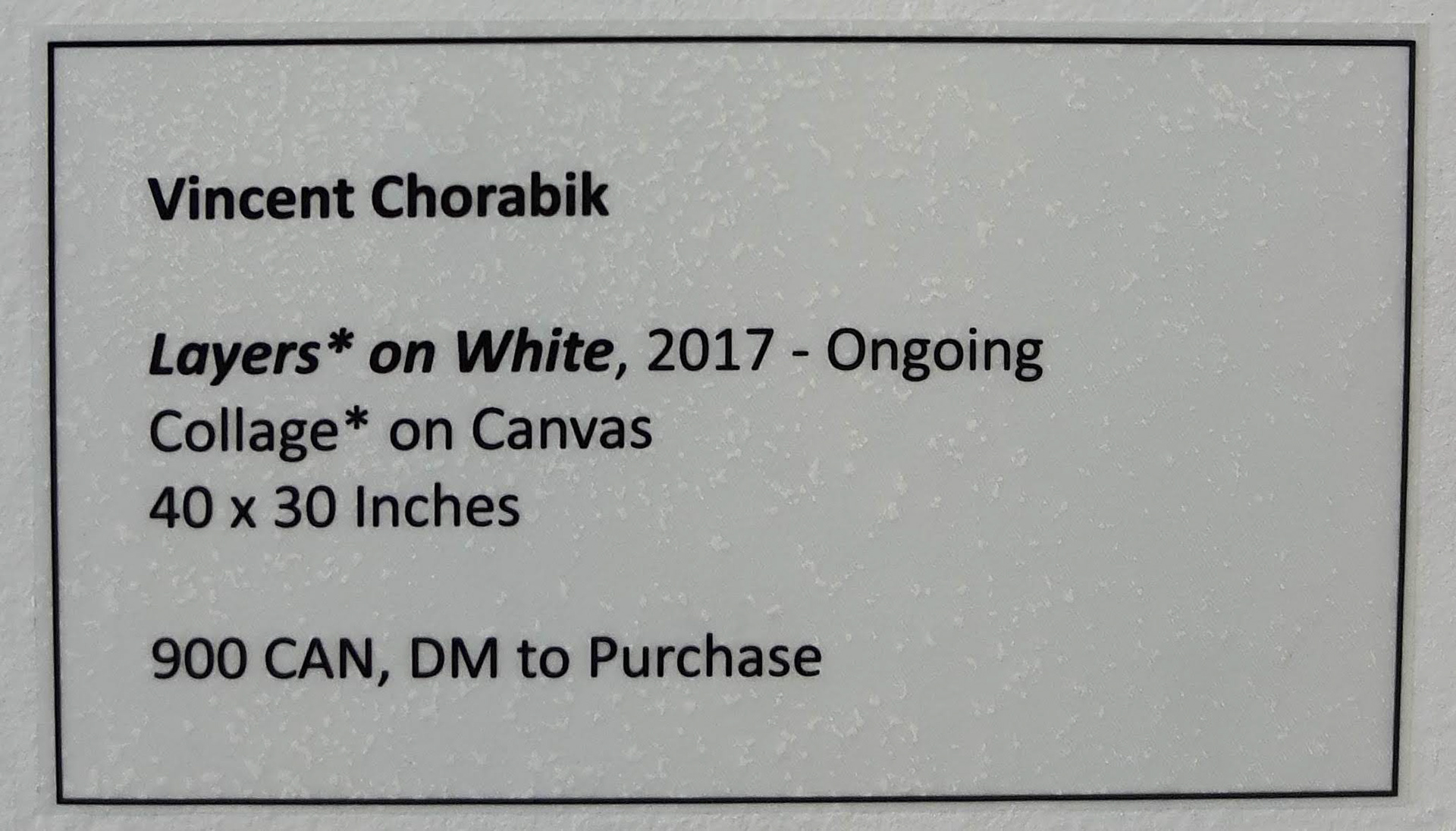 Here is an image from Early November: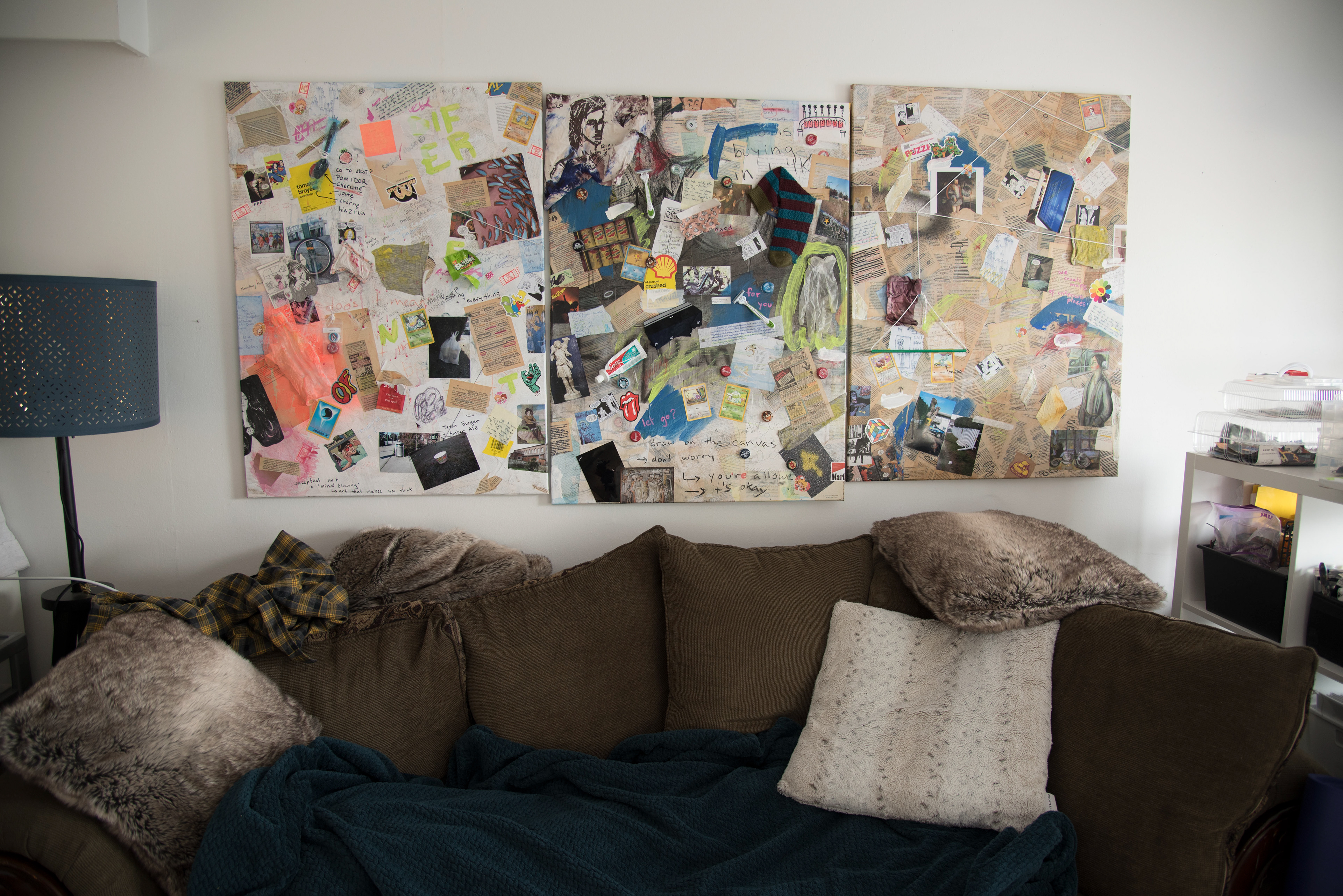 This image features my 80 dollar couch and the triptych* hung on the wall in a haphazard manner.
This set-up was organized for 2 video interviews, one in Polish discussing "Decolonizing Aesthetics," and the other one in English discussing "[My] Art Practice."
Details Taken on November 23: